About Us
Press Center
4Wall Adds Graham Hill as VP of Business Development at 4Wall UK & Germany
By Drew Quinones on Sep 27, 2019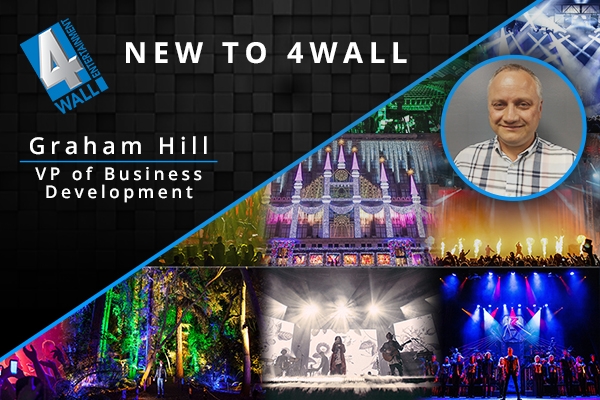 London, England- Veteran industry leader Graham Hill is joining 4Wall Entertainment as a VP of Business Development.
Hill brings over 30 years of experience in the Events and Electrical industries to 4Wall. He has supported some of the world's leading design agencies by creating cost-effective lighting and video solutions for auto shows, trade show exhibits, and product launches.
Hill's role with 4Wall will include developing and maintaining customer relationships in Europe and the United Kingdom for the rentals and sales market segments.
He spoke of joining 4Wall:
"I'm excited to work with and learn from some of the most influential people in the industry, utilizing the support and high-quality gear that is second to none. 4Wall has a vibrant and supportive team of people all working with the same goal in mind with smiles on their faces ready to service our clients regardless of the size or budget of the event."
Graham Hill can be reached at ghill@4Wall.com.