About Us
4Wall In The News
4Wall Adds Elation Artiste, Proteus, Smarty and More to Rental Inventory
By PLSN Magazine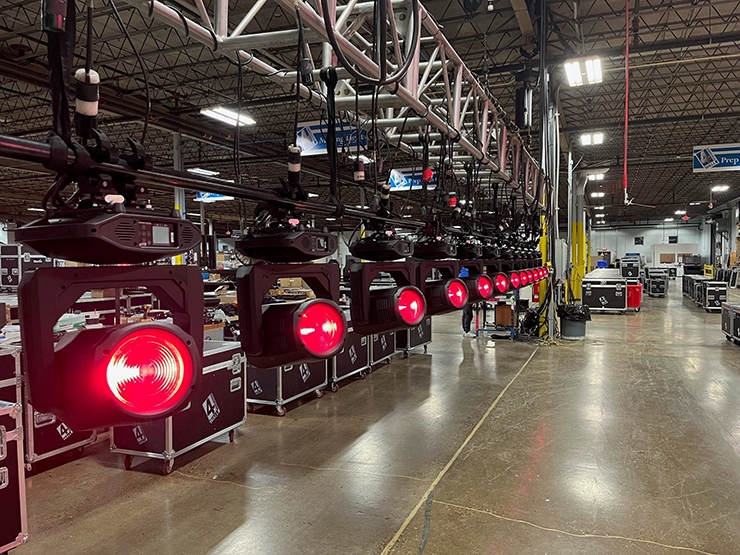 4Wall Entertainment has added a number of Elation lighting products to its rental inventory across its U.S. locations, acquisitions that included Elation's award-winning Artisteâ"¢, Proteusâ"¢ and Smartyâ"¢ series luminaires, as well as other products.
"Elation continues to impress us with consistent quality and a robust feature set of their products," said 4Wall Senior VP of Operations & Product Strategy, Brett Puwalski. "The Artiste series will be a workhorse for our clients and adding the Proteus Lucius was a natural fit next to the IP65-rated Proteus Maximus and Hybrid fixtures that have been very successful for us over the past few years."
4Wall has kept vigilant throughout the pandemic and once events started happening again worked quickly to add new gear they had been evaluating during the downtime. Additions to 4Wall inventory include LED moving heads in Elation's theatrical-grade Artiste series—Artiste Mondrian™, Artiste Rembrandt™, and Artiste Van Gogh™—along with luminaires in Elation's Proteus line of IP65 lights—Proteus Lucius™ and additional Proteus Maximus™, a 50,000-lumen LED power luminaire that 4Wall has stocked since 2019.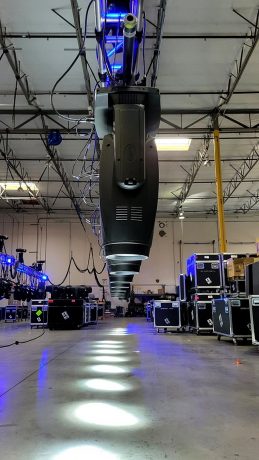 Other additions include the Smarty Maxâ"¢ and Protron Eclypseâ"¢, two versatile luminaires that join other Elation fixtures already in 4Wall stock including large numbers of Fuze Wash 575â"¢ LED PAR moving heads that 4Wall utilizes on auto shows.
Elation National Sales Manager, John Dunn, commented, "It's a true testament that 4Wall continues to invest in a variety of workhorse products from Elation. We are delighted to continue to support a fantastic partner like 4Wall and their customers as our industry continues to rise out of this pandemic."
4Wall employs their new Elation gear in all facets of the entertainment industry—from corporate events and theatre to concert touring and television. The new Elation lights have already seen service on TV shows like The Late Show and Saturday Night Live, productions by The Metropolitan Opera and Philadelphia Ballet, as well as top events like Enchanted Forest of Light at Descanso Gardens and Electric Daisy Carnival.
Puwalski sums up, "Our partnership with Elation is strong. From listening to and implementing our feedback on new fixtures to working with us on strict deadlines for gear to arrive, Elation delivers."
Further information from Elation Professional: www.elationlighting.com