About Us
4Wall In The News
4Wall Joins Mountain Productions' MTN Emergency Services Platform
By Drew Quinones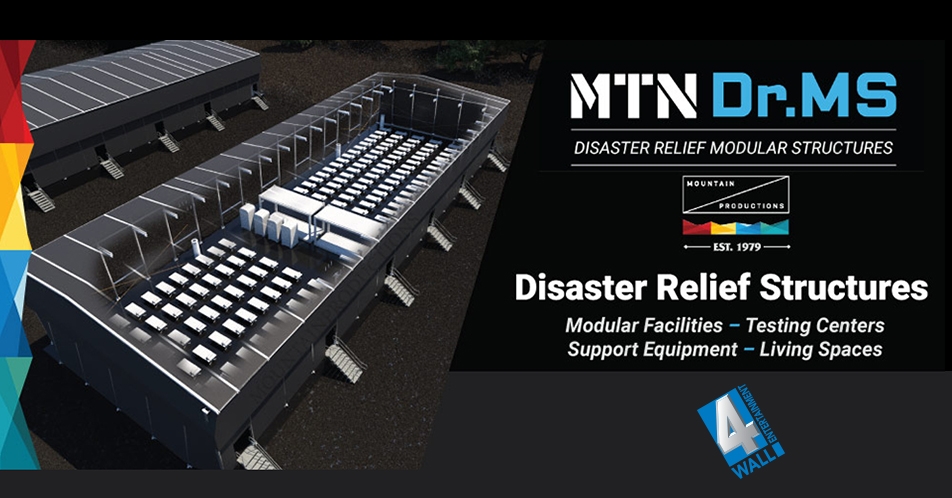 Lititz, PA - 4Wall Entertainment, a global provider of lighting, video & rigging equipment and services, has joined Mountain Productions' MTN Emergency Services platform in the wake of the COVID-19 crisis. 4Wall will help to provide essential lighting, video, cable & power equipment inside Mountain Productions' turnkey temporary hospitals and emergency centers. 
Mountain Productions has 40 years of experience building high-speed temporary structures in the entertainment, corporate, and government spaces and understands the rigors of intense timelines with the highest safety standards.
In an effort to help combat this current pandemic they have harnessed their experience to create a series of innovative emergency response structures from existing equipment to produce customizable large scale mobile hospitals and emergency response structures that accommodate up to thirty thousand square feet, along with smaller mobile testing centers, and temporary living quarters. 
With 4Wall's commitment to join their response, Mountian Productions will have access to the company's deep rental inventory along with support from its knowledgeable staff. 
4Wall VP of Operations and Product Strategy Brett Puwalski spoke of the partnership.
"The entire team at 4Wall is pleased to join Mountain productions and allow them to leverage our resources worldwide during these unprecedented times. We welcome the opportunity to assist in helping to get our communities through this epidemic in any way we can." 
Learn more at: mtnemergencyservices.com