About Us
Press Center
4Wall Los Angeles - Jurassic World - World Premiere & After Party
By Drew Quinones on Jun 9, 2015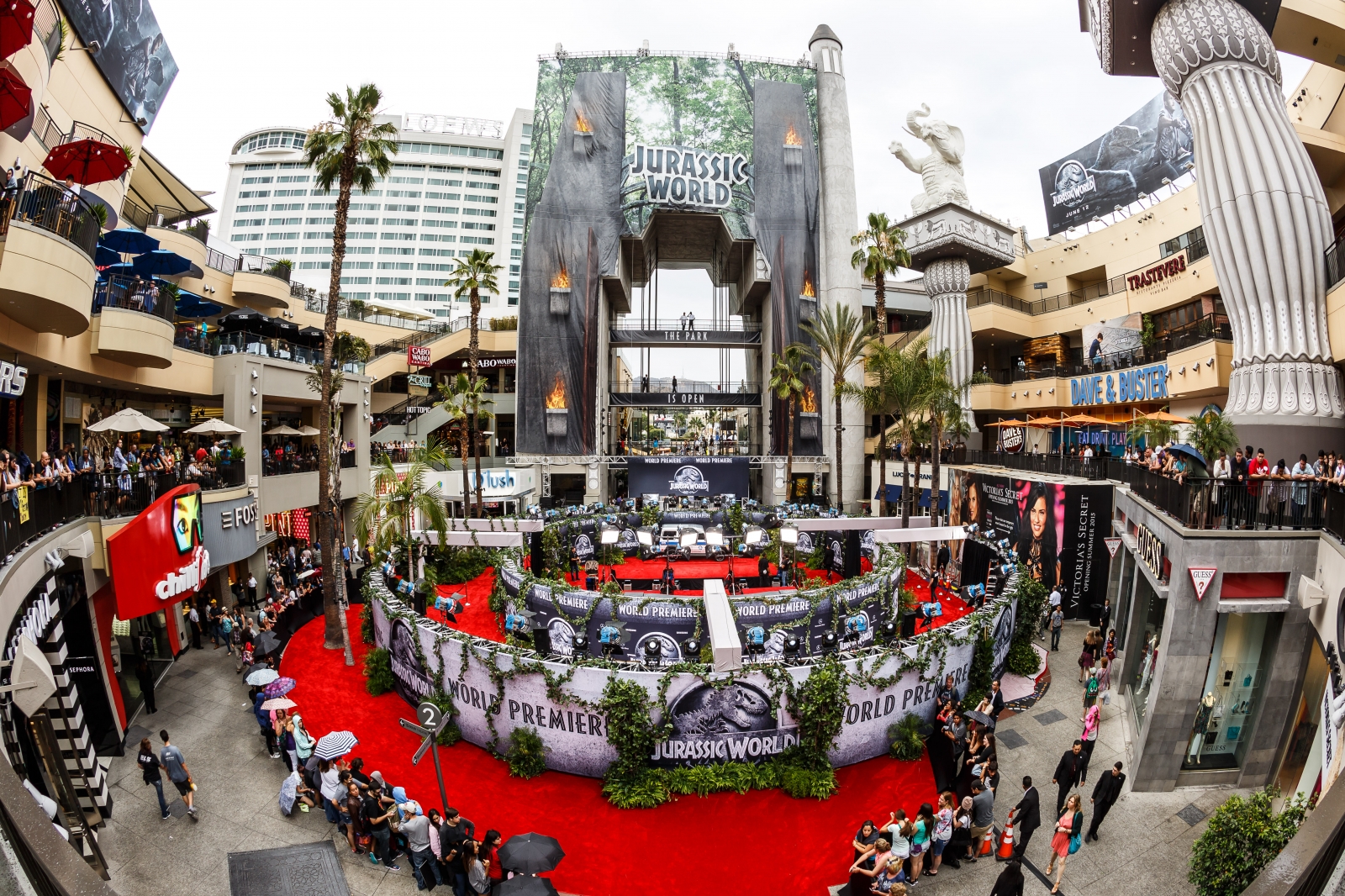 Staging the first premiere ever in the Hollywood and Highland's Babylon Courtyard, we
changed the arrivals experience by designing an amazing "premiere in the round." With the
super graphic of the Jurassic gate as the backdrop for the premiere, we provided an unforgettable
red carpet adventure that stretched from Hollywood Blvd up the grand staircase to the
circular designed environment that took over the courtyard.
The massive event space was lined with hundreds of live plants, vines and greenery to capture the "feel" of Jurassic World.
Creative sponsorship placements included two vehicle displays and one state of the art 4K
curved LCD display. The iconic music from the soundtrack was piped in through the audio
system giving fans and attendees alike the sense of being in the actual movie. This groundbreaking
design raised the bar for innovation and creativity in the premiere market.
Following the movie was a party not to be missed. Attendees entered a fully transformed
Dolby Grand Ballroom through a set of Jurassic World gates introducing a themed interactive
environment designed by us. This experience included movie props, custom scenic treatments,
Jurassic World Lego displays and dinosaurs throughout the room. The guests enjoyed
high tech visuals such as digitally controlled rain curtains, an augmented reality goggle experience,
sponsored by Samsung, and stations to play the new to market Jurassic video game.
To top off this whole experience, a stage framed by a LED facade with changing graphics
themed to Margaritaville provided the backdrop for a rousing live performance by live Jimmy
Buffet, featuring an impromptu guest performance by Chris Pratt.