About Us
Press Center
4Wall Nashville Helps "Rock the South"
By on Aug 7, 2013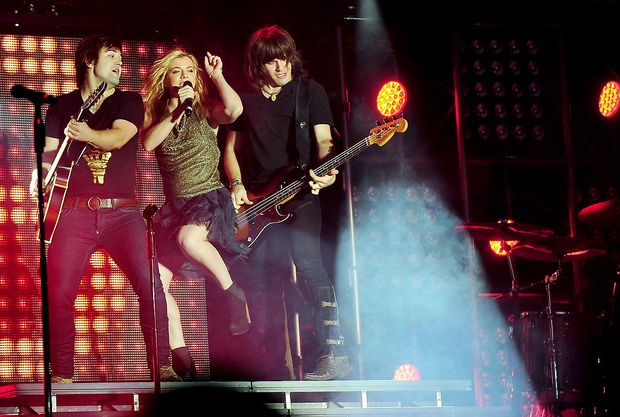 Cullman, AL- 4Wall Nashville recently provided equipment for "Rock the South", an annual festival celebrating food, music, and the southern way of life. The headliners for this year's show included talented acts such as Sara Evans, The Band Perry, and Scotty McCreery.
Now in its second year, the festival began in 2012 as an anniversary celebration, with country stars taking the stage one year to the day after tornados had devastated portions of Alabama and the surrounding region.
For this year's incarnation, Production Manager Nathan Baugh wanted to take "Rock the South" to the next level.
This meant a departure from typical festival rigs which tend to be a bit bland.
"I wanted fixtures that were versatile during daylight as well as night," said Baugh, "for this reason I chose Martin MAC Auras and MAC 301s."
In addition to the workhorse LED fixtures, Baugh added a DJ tower standing 24 ft. in the air, covered with LEDs on all sides. From this tower he was able to accent his sponsor signage using ETC Source Four 5 Degree fixtures.
Baugh spoke of using equipment from 4Wall Nashville for the show:
"As always, 4Wall did everything we asked them to with excellence. They are always my first call."