About Us
Press Center
4Wall Nashville "In This House" with Found Movement Group
By on Aug 7, 2013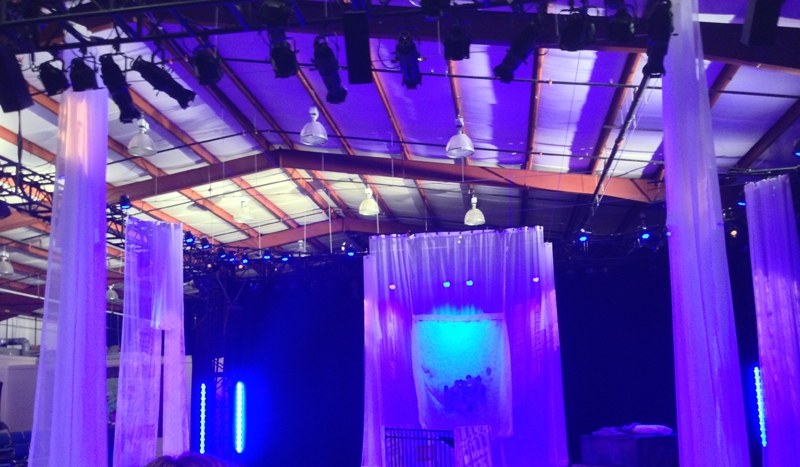 Nashville, TN- 4Wall Nashville recently provided lighting for "In This House", a dance performance by Found Movement Group held at OZ Nashville. Written and Choreographed by Found Movement Group Co-Founder Stacie Flood-Popp, the 8th season production by the popular local dance group featured Flood-Popp's take on the phrase "home is where the heart is".
Found Movement Group's Lighting Designer and Production Manager, Brandon D. Webb, spoke of choosing 4Wall to provide gear for the event:
"From the beginning of my process, 4Wall was there and ready to assist. Every time I had a question or needed to change or add something, I always had an answer quickly."
Webb chose a lighting package including a variety of LEDs, including Chroma-Q Color Force 72 battens and Chauvet COLORado Zoom and COLORado Quad Tour RGBW fixtures, along with Tomcat Truss. Webb also took advantage of 4Wall Nashville's labor services by adding crew members to assist with on-site installation.
Webb was impressed with 4Wall's effort, saying "The whole company went out of their way to make sure my event went off without a hitch. The gear looked pristine and was prepped and worked the first time. From the moment the truck arrived the crew from 4Wall was there to assist and make it happen. We will always rent our gear from 4Wall from now on."