About Us
4Wall In The News
4Wall Provides Lighting, Rigging, & Video for Ateez's World Tour The Fellowship:Beginning Of The End
By Drew Quinones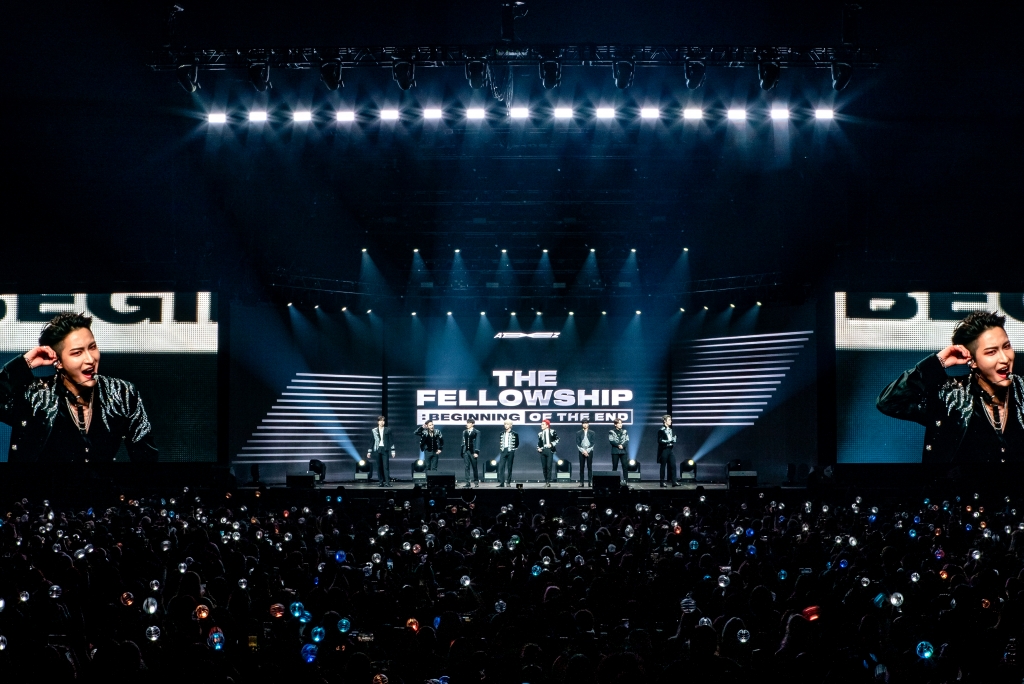 Los Angeles, CA - 4Wall Entertainment provided the lighting, automation production elements, & video equipment for Ateez's World Tour The Fellowship:Beginning Of The End. Ateez is a South Korean K-Pop band formed by KQ Entertainment and consists of eight members. The band's The Fellowship: Beginning of the End 6-city tour included a 2-night run at The Forum in Los Angeles.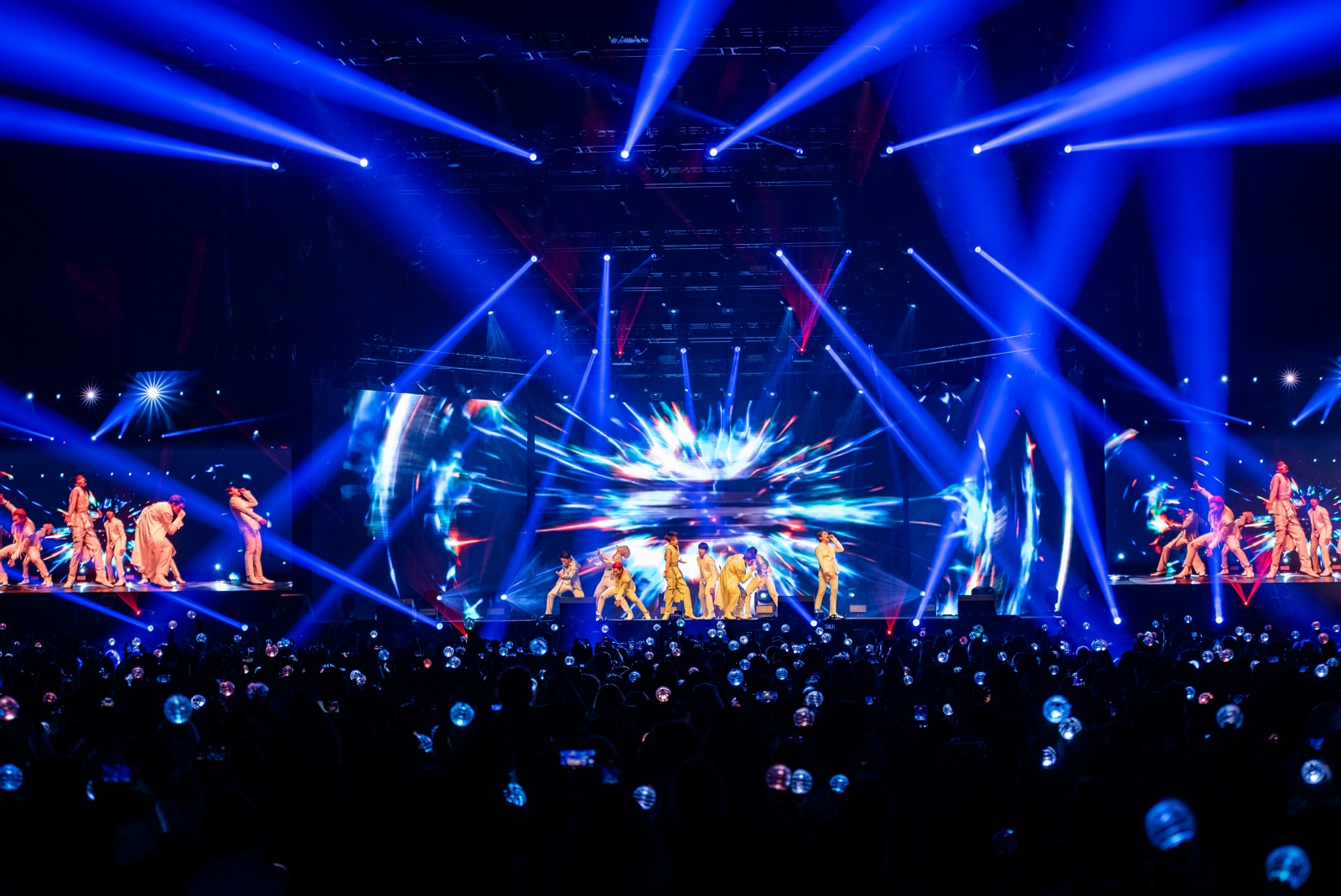 For lighting, 4Wall provided over 180 light fixtures. The moving lights package included Chauvet Professional Maverick MK3 Wash, Clay Paky Scenius Profiles, GLP JDC1, and Robe Pointes. A half dozen Robe RoboSpot systems were also utilized.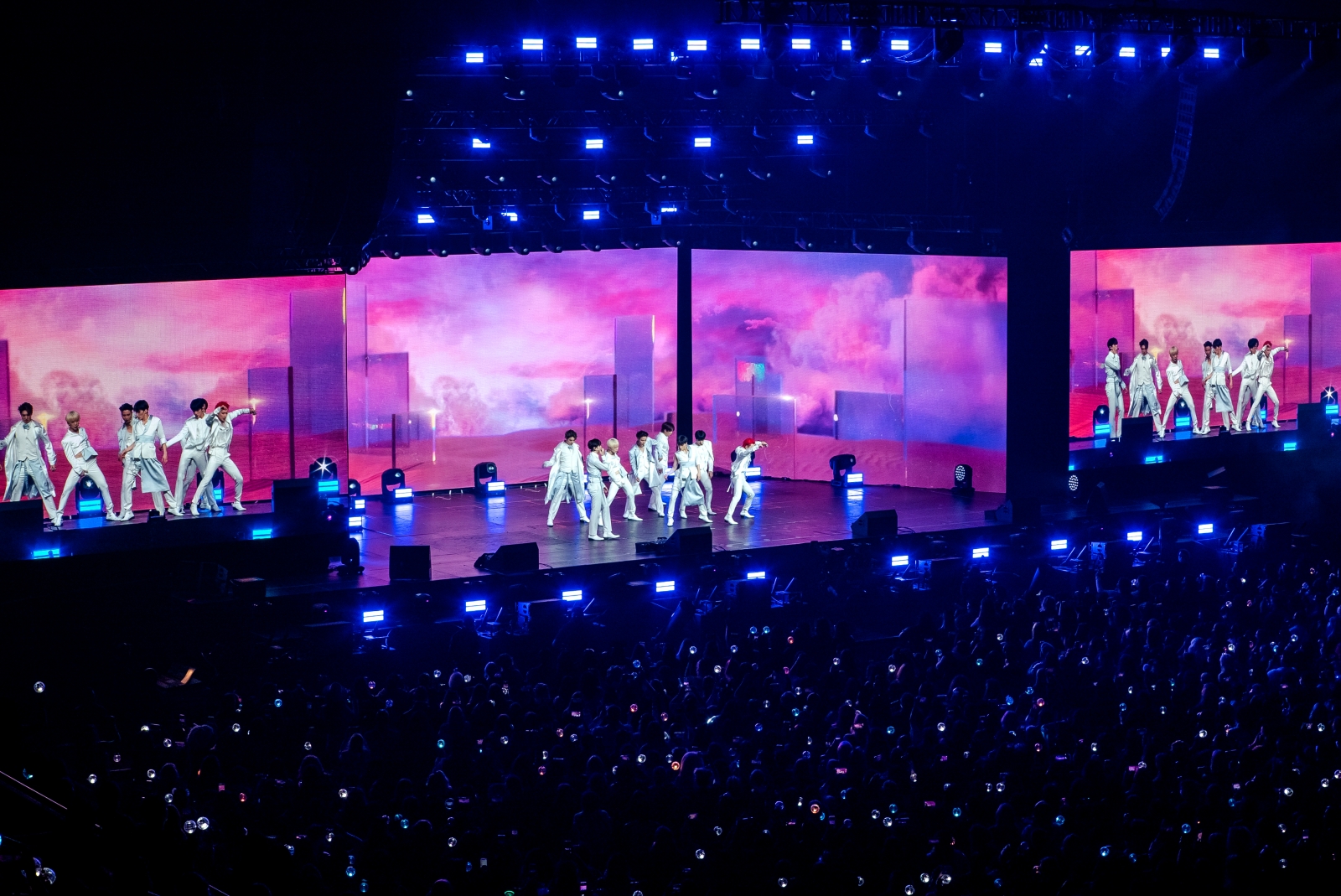 The video backdrops were constructed with hundreds of ROE Carbon CB5 and CB8 LED video tiles. Brompton Tessera SX40 LED processors and Tessera XD 10G data distribution units were used for the LED video walls.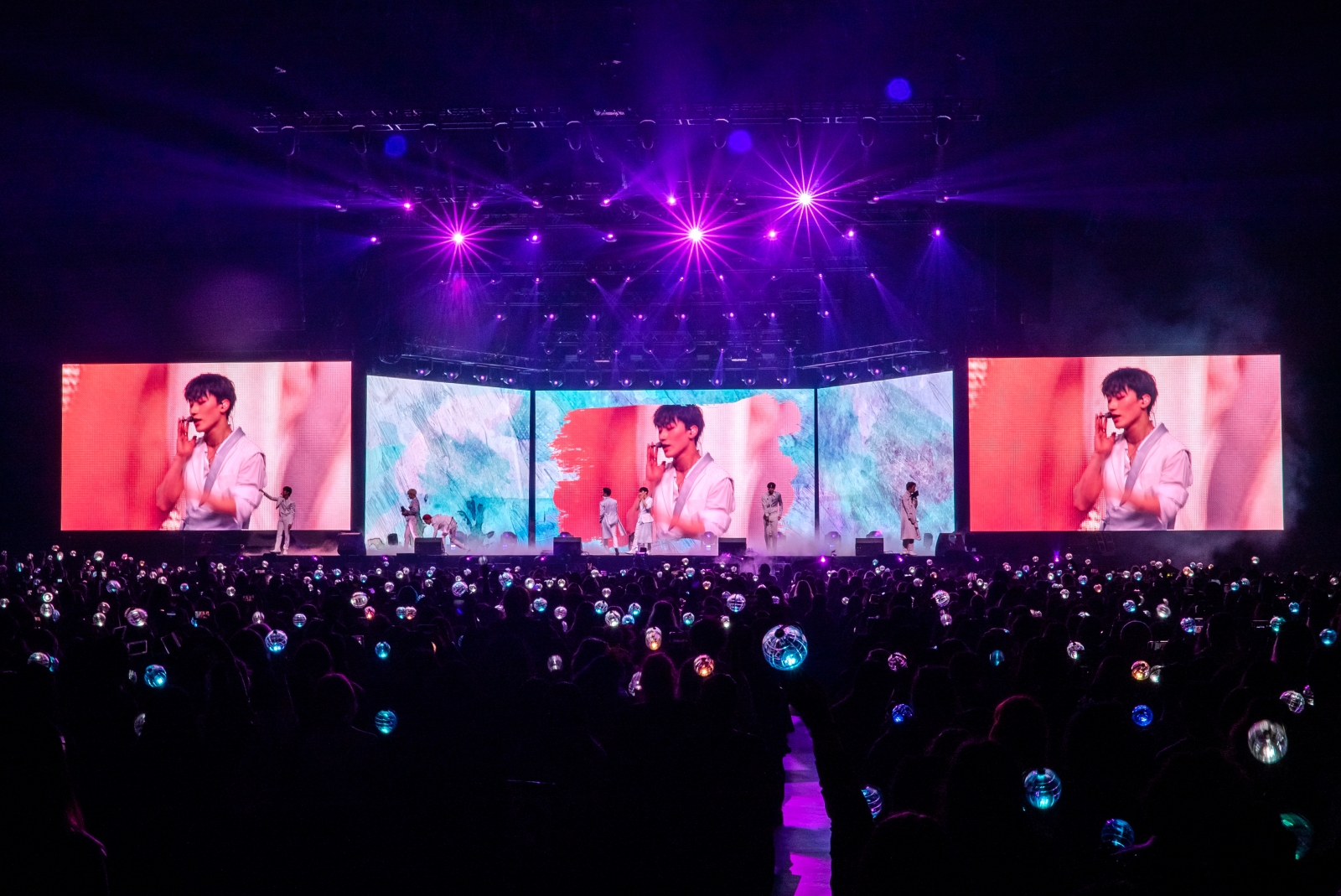 The rigging equipment provided included 104 ChainMaster Hoists, 459' of Tyler GT Truss, 270' of Tyler Box Truss.
The K-Pop band's 6 sold out shows in Chicago, Atlanta, Newark, Dallas, and wrapped-up in Los Angeles in February.
|4Wall Crew|
Acct. Rep - Bob Suchocki
PM - Dan McDonough
Lighting Lead - Joshua Henderson
Lighting Tech - Richard Jackson
Lighting Tech - Justin Grotteland
Lighting Tech - Travis Slater
Lighting Tech - Croix Trosper
Lighting Tech - McClain Moss
Video Lead - Robert Thomas
Video Tech - Garry Lee
Video Tech - Jesse Barone
Video Tech - Morgan Quinn
Video Tech - Stephen Serra
Video Tech - Cameron Trosper 
Video Tech - Alison Robeson
Video Tech - Matt Weede
Automation - Kevin Pampel
Automation - Peter McDonald
E2 Op - Michael Hendrickson