About Us
Press Center
Central Christian Keeps Services Bright with UsedLighting.com
By on Jun 5, 2015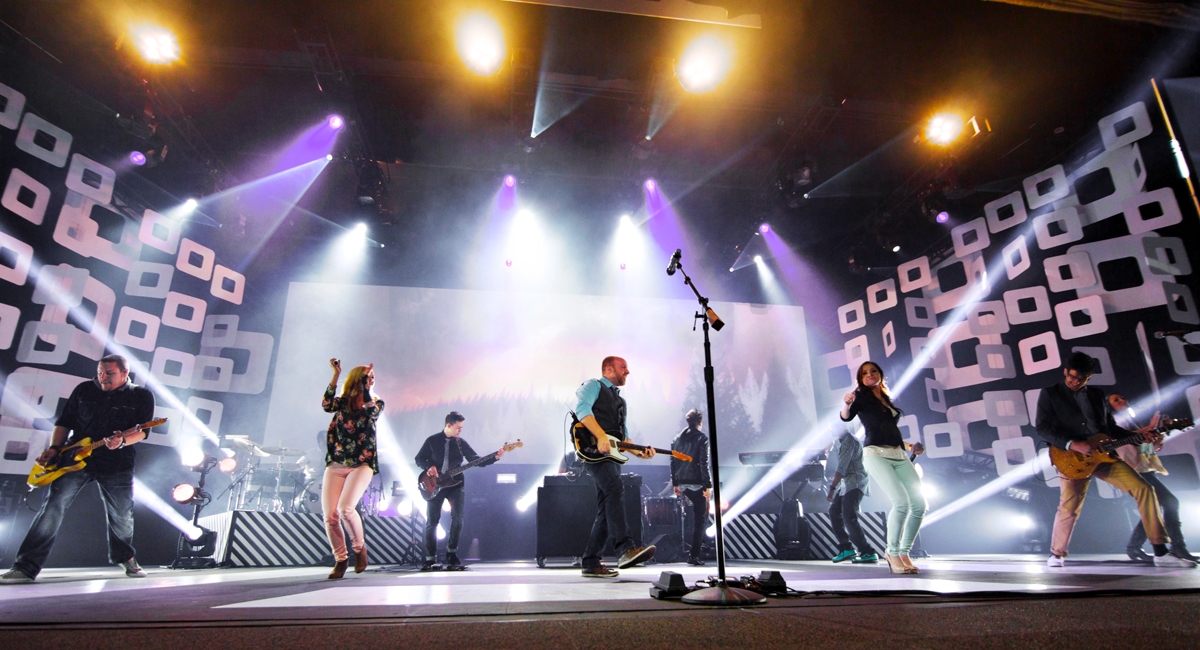 Henderson, NV- Central Christian Church is a multi-site campus, non-denominational church based in the Las Vegas area. For the last few years, Central's relationship with UsedLighting.com and parent company 4Wall Entertainment has provided a constant stream of lighting equipment for a variety of purposes.
Each weekend over 20,000 people experience services from Central, be it from the Henderson campus, one of the other locations around the world, or via an online broadcast viewed in more than 90 countries. Stage lighting gear is necessary for major production events at Central, as well as regional campus events. Some theatrical gear is even used in children's environments and other locations.
In addition to fulfilling basic needs, Central feels compelled to present the best in technology due to the city they call home.
"Being located in Las Vegas, we're always challenged with staying on the cutting edge of technology so we can remain relevant with the culture surrounding us," said Central's Production Director Cory Edwards.
To meet their goals, Central has utilized 4Wall's rental department as well as equipment from UsedLighting.com. The ability to trade in older gear for new items has allowed Central to maintain a quality in-house lighting rig filled with up to date fixtures.
"At Central we always try to get the best value for our budget, and we definitely utilize UsedLighting.com to accomplish that. Our entire lighting rig at the main campus is made up of used fixtures we've purchased from them," said Edwards.
Recent additions at Central have included used Vari*Lite VL2500 Spots & Washes, CM Hoists, Tomcat Truss, and Color Kinetics ColorBlaze and ColorBlast LEDs.
In addition, Central has also utilized the 4Wall Rental division to enhance major events such as Christmas and Easter, adding Martin MAC Vipers and Clay Paky Sharpies to their in-house packages for recent events.
"I feel 4Wall and UsedLighting.com definitely care about who we are as a church, and they do everything they can to provide support for the experiences we're trying to create."
For more information on Central Christian, visit CentralOnline.tv