About Us
Press Center
Superstar Jack White Tours with 4Wall Nashville
By on Jan 28, 2015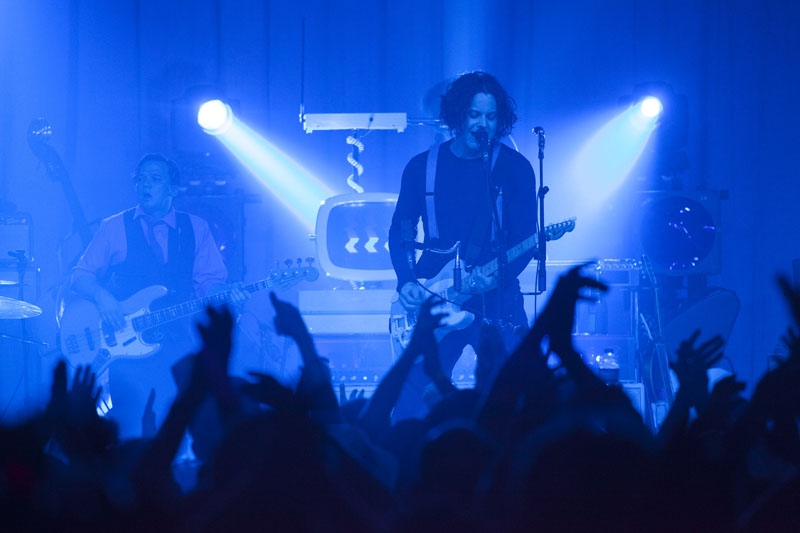 The White Stripes co-founder turned solo artist recently turned to 4Wall Nashville for the lighting gear necessary to embark on a North American tour in support of his latest album, Lazaretto.
Debuting at No. 1 on the Billboard top 200 chart, Lazaretto also grabbed the all-time record for Vinyl sales upon its release.
4Wall Nashville was tapped as the lighting provider for the subsequent tour, which spanned the country as well as the continent.
The initial lighting package for the 2014 leg of the tour included a variety of fixtures, from Clay Paky Sharpies and Chauvet Nexus Panels to Color Kinetics LEDs.
The just kicked off 2015 leg of the tour, headlining at venues such as Madison Square Garden, Bridgestone Arena, and Coachella, features an enhanced lighting package with even more new technology- Clay Paky Mythos and Stormy fixtures as well as Martin MAC Auras, just to name a few.
Projection, Lights, and Staging News recently caught up with Lighting Designer Nick Whitehouse to discuss the tour, the lighting, and its White's obsession with the number 3.
From PLSN:
"Three may be Jack's lucky number," says creative producer/principal designer/LD Nick Whitehouse. "I was told he really likes the number, and things in groups of three. We even went through the trouble of finding Mole Nine-Lites so we could have groups of three lights."
The number three is ubiquitous, largely because the tour's design was inspired by Whites' minimalistic logo: a blue circle encompassing three solid bars superimposed upon triple-tiered wavy lines. Although not every aspect of the staging and lighting designs has been encoded with this magical triad, it's fascinating to discover many aspects of White's show that are.
Nick adds, "Because there's no video, no moving light chases, no sweeps, the focus is really on Jack and his band of exceptional musicians. Jack performs right in the middle of the action. It's a very small set up on stage; everyone's crowded 'round. We wanted to emphasize that."
Lighting director Emmanuelle "Gigi" Pedron has been tasked with navigating this spontaneous environment, keeping her digits dancing. "Gigi is playing off the audience's reaction," says Whitehouse. "It's all well and good, doing a pop show, synchronizing every beat. That's great if an artist wants repetition every night, but this was the complete opposite. Gigi is feeding off of Jack's moods as the show is going along. There's no real set list. She has to busk to keep up. It's like she's another musician in the band, working the lights as you would another instrument."
"The 4Wall guys came through as far as daily gear, and added everything we needed to make it work," says Whitehouse.
Read the PLSN Production Profile in its entirety here, or visit the official site of Jack White for more tour info.