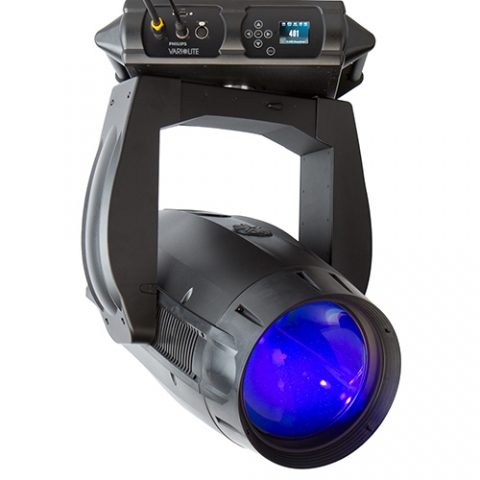 Vari*Lite VL4000 BeamWash
Details
Description
Sharing many of the VL4000 Spot design principles, the VL4000 BeamWash combines stunning wash capabilities with intense beam functionality as well as the ability to produce a powerful collimated shaft of light. One single unit can serve multiple purposes without changing lenses or adding additional fixtures. Complete with low ambient noise, high lumen output, and amazing optics, the VL4000 BeamWash is the perfect luminaire for wash, beam, and shaft looks on any stage.
Included with your Vari*Lite VL4000 BeamWash Rental:
Safety Cable
True1 to L6-20 Male 6' Power Cable
VL4000 Brackets
Mega Claw Clamps
Roadcase
We strive to provide impeccably maintained rental equipment for the entertainment industry that is prepped and ready for your event. Our experienced staff stands ready to help you with your lighting, video, and rigging needs. You will receive a rental quote back within 1 business day.
Video
Downloads
Features
Color System: Three filter CYM cross fading system
Fixed Color Wheels: Two opposing fixed color wheels with five interchangeable color filters
Wash Zoom Optics: A 6-element 6:1 zoom optics system, covering a range from 10 deg. to 60 deg.
Beam Shaping: Unique indexing and rotating beam shaping alters output from round to elliptical with minimal light loss
Edge and Hot Spot Control: Variable hot spot/edge adjustment provides a multitude of different wash styles.
Beam Zoom Optics: A 6-element 10:1 zoom optics system, covering a range from 4 deg. to 40 deg.
Beam Size Control: A mechanical iris provides continuous beam size control for rapid and smooth timed beam angle changes.
Rotating Gobo Wheels: Two gobo wheels combine to each offer seven rotatable, indexable gobo positions and one open position
Animation Wheel: Offers unique rotatable, indexable patterns with variable motion control from horizontal to vertical
Rotating Prism: Independent rotating and indexing 5-facet step prism
Color Temperature: 6000K
Fixture Output: Standard Mode - 43,000 lumens | Studio Mode - 35,000 lumens
Source: 1200W Philips MSR Gold FastFit Lamp
Range: Pan - 540 deg, Tilt - 270 deg / Accuracy: 0.3 deg resolution
Buy it New

Thinking of purchasing rather than renting? NewLighting.com is a division of 4Wall Entertainment that carries brand new, unopened fixtures and accessories from top manufacturers. You can rest assured that purchases from the site include all applicable manufacturer warranties, as well as the full customer service and support of the 4Wall family of companies.