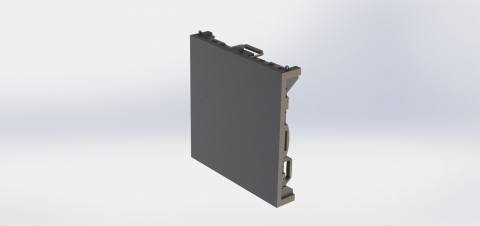 Details
Description
Compiled of modular tiles, which fit together to create a large-scale LED wall or videowall display, 3.9mm indoor LED can be used to create a stunning wall of LED in the formation that you desire.
Volume: Owning one of the largest fleets of indoor LED for hire - with over 300 square metres of 3.9mm LED, we have the flexibility to deliver high-quantity, complex events at a cost-effective rate. It also means that whatever your vision, we are able to help you create it using the latest LED technology, superior to many other videowall solutions on the rental market today.
Super High-Resolution: A 3.9mm pitch between pixels means that, unlike traditional LED walls, this solution is able to retain its clarity even when visitors are located in close proximity to the screen - as they often are at exhibitions and events. The LED screens we offer can display HD and ultra-HD content, which delivers high contrast and incredibly dense black levels.
Revolutionary Design: Each lockable cabinet of LED we offer weighs between 8 and 8.5kg with an easy lock-in mechanism to ensure that panels can be easily replaced with minimal disruption to the final design. A fanless design also ensures a silent finish, making it suitable for even the quietest of event environments where visitors are located close to the screen.
Creativity: Exceed the expectations of your visitors with creative content displayed in a curve or edge formation. With the ability to concave, convex and twist, our flexible curve LED panels will challenge traditional screen formations to create a high-impact display, while the 3.9mm edge LED can be used to create a right-angled or boxed design.
We ensure our equipment is maintained to the highest standard, ready for your next event. Our experienced team of account managers, project managers and technicians are ready and waiting to help you create the perfect video and lighting experience.
Video
Downloads
Features
Pixel pitch: 3.9mm
Resolution (pixels): 128 x 128
Cabinet dimensions: 500mm x 500mm
Brightness: 1000-2500Hz
Viewing angles: 160˚ (H) /160˚ (V)
Cabinet weight: 8.5kg
Refresh rate: 3840Hz
Best viewing distance: >3m