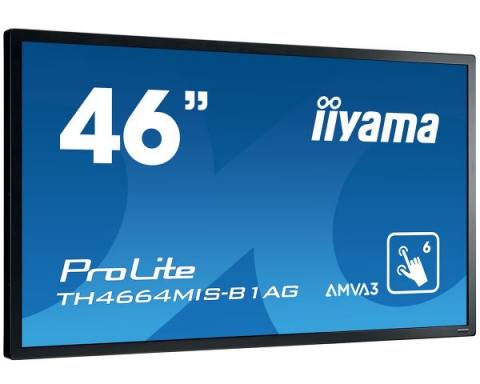 46 Inch Ilyama Touchscreen
Details
Description
Full HD professional large format display with 6 compatible touch points Incorporating the InfraRed 6 point touch feature along with our supreme panel colour performance, this display offers the optimum performance for a truly multi-user interactive display experience. The Anti Glare coating is used in professional-grade displays to help avoid issues with reflections and external light sources affecting colour reproduction, contrast and sharpness. It also makes the screen less susceptible to dust, grease and dirt marks.
Features include PIP and PBP perfect for Video Conferencing or handing multi-input content in many environments. Landscape and Portrait friendly, the display can be mounted according to the application for true impact in Interactive Digital Signage and with Protection Glass the display can handle harshest environments from the Classroom to Public Domain Retail installation
We ensure our equipment is maintained to the highest standard, ready for your next event. Our experienced team of account managers, project managers and technicians are ready and waiting to help you create the perfect video and lighting experience.
Downloads
Features
Screen size: 1065.5 x 621 x 102mm
Resolution: 1920 x 1080
Aspect ratio: 16:9
Weight: 28kg
Power consumption: 132W
Brightness: 500 cd/m²
Inputs: 1xHDMI