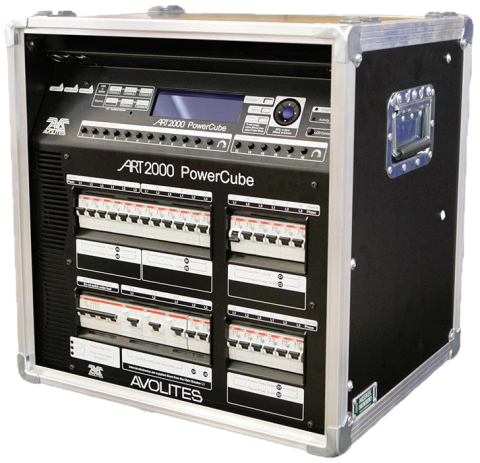 Details
Description
A complete Dimming, Mains and Data Distribution Solution in one compact box!
12 dimmer circuits at 10A
6 combined dimmer/fixed mains at 10A
6 fixed mains at 16A
Custom flight case for portability
We ensure our equipment is maintained to the highest standard, ready for your next event. Our experienced team of account managers, project managers and technicians are ready and waiting to help you create the perfect video and lighting experience.
Features
Dimensions: 445mm x 510mm x 520mm
Net Weight: 43Kg
Dimmer and distribution channels- 10A C type ABB breakers
Captive Mains tail of 1.2m H07R 5x 10mm2 fitted with a 63A 5 pin Cee connector
Mains supplies either 63A 3phase+N TN-S or 63A single Phase +N
Mains inlet breaker 63A D type ABB breakers (10-15x I nominal inrush current)
Three individual single phase 63A 30mA residual current breakers to protect operators.
Socapex or Harting output connectors available