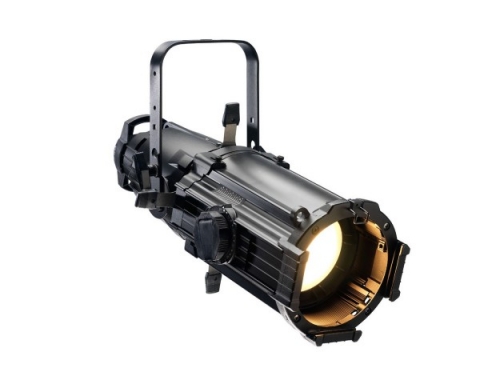 ETC Source Four Zoom 15-30 deg.
Details
Description
Maximum brightness, maximum field-angle flexibility. With Source Four® Zoom you only need one fixture for a variety of field angles. Plus, Source Four Zoom makes it easy: ETC's patented one-handed zoom operation makes adjustments quick, simple and safe. Technicians can focus with one hand and hold the ladder with the other.
We ensure our equipment is maintained to the highest standard, ready for your next event. Our experienced team of account managers, project managers and technicians are ready and waiting to help you create the perfect video and lighting experience.
Downloads
Features
Rated up to 750W
15º-30º Zoom ranges
Super-efficient HPL lamp
Faceted dichroic reflector removes 90% of IR heat from beam
One-handed zoom operation
Positive zoom lock
Field angle and focus scale markings
Rotating barrel ± 25º
Three-plane stainless-steel shutter blade assembly
Tool free lamp adjustment
Easy access lens cleaning
Insulated rear handle
Rugged die-cast and extruded aluminium construction
Supports ETC Dimmer Doubling